Mark & Matt Olson Custom Bowfishing Boat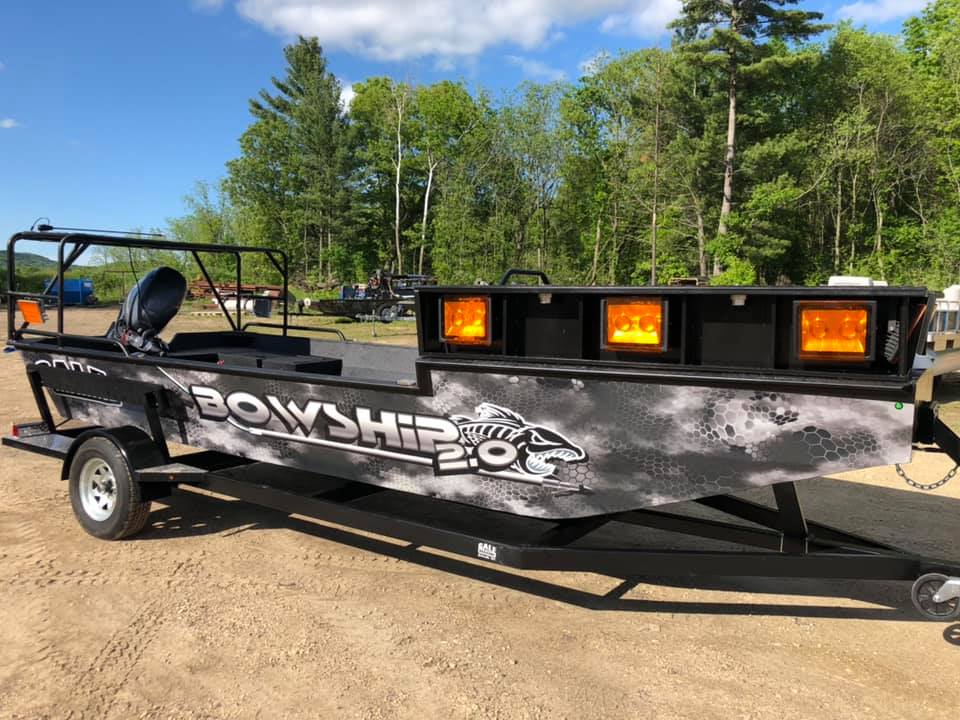 Customer: Mark & Matt Olson
Build: Custom Bowfishing Boat (Bowship 2.0)
The Build
Here is a list of some of the amazing features this boat has!
1860 hull with 24″ sides
7′ shooting deck raised 3″ with 1 door in rear
rear split storage with 2 doors
2 front storage compartments behind front deck
12″ light rails wrapping around shooting deck
8 switch panel for lights navigation lights and troller
Interior non-slip bedliner
Equipment platform 24×60 (24″ high)
Bilge pump
Black marble hydroturf on 4 compartments, front shooting deck and rear
The Testimony
Had an 1860 custom made rig made by Gale Marine. They let us design and choose everything we wanted down to the cup holders and provided professional advice and experience when we needed it. They did exactly what they said they would and a bit more. Trailer was custom made as well. We are extremely happy with how it turned out. Can't say enough good things.